NOV 29 2020
JESUS IN THE PROPHETS
Various Passages / Pastor David VanAcker
The overall aim of our advent series is to fill your worship tanks with all the worship fuel the bible offers in order to help your Christmas celebrations to burn white hot. The specific aims of this Sunday's sermon, a sermon on advent in the prophets, are to (1) set the stage for understanding the way the OT describes Jesus (present and promised) and (2) give you a taste of the specific glory of Jesus as told by the OT prophets.

For all of these ends, and whatever other ends God has for us, let's pray—humbly declaring to God our desire for His will to be done on earth as it is in heaven, even as we acknowledge the great glory of advent as the highest expression of exactly that.
The Live Stream
Click the Stream Now button to worship with us this week. And download the bulletin to follow along with the liturgy and song lyrics.
Stream the Service Live!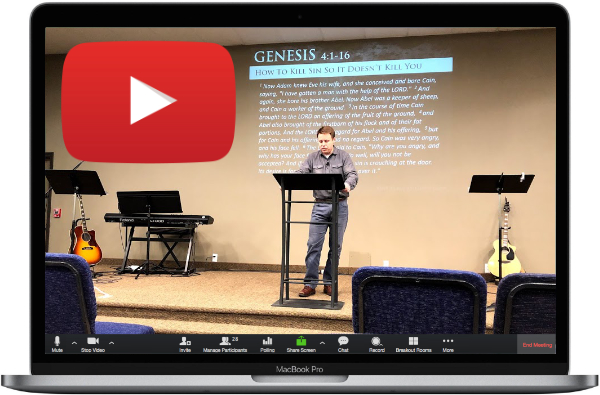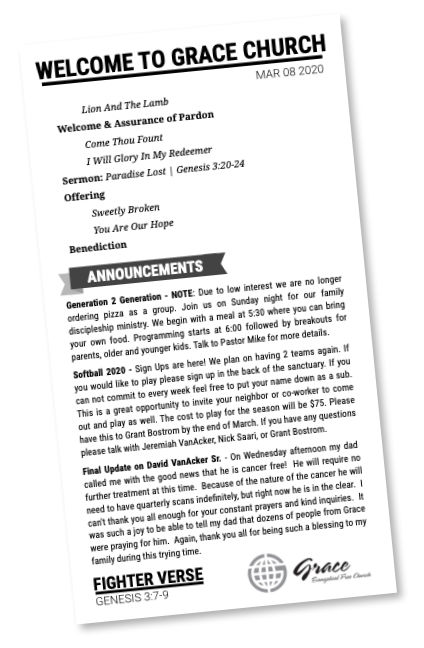 Service Order
Welcome 
Lighting of the Advent Candles
Exhortation and Assurance of Pardon
Reading:  Psalm 84:9-12
Sermon: Jesus in the Prophets
Benediction
Memory Verse
Psalm 84:10-12 For a day in your courts is better than a thousand elsewhere. I would rather be a doorkeeper in the house of my God than dwell in the tents of wickedness. 11For the LORD God is a sun and shield; the LORD bestows favor and honor. No good thing does he withhold from those who walk uprightly. [12O LORD of hosts, blessed is the one who trusts in you!]
Service Times
Prayer
8:45-9:00am

Berea / Sunday School
9:00-9:45am

Worship Service
10:30am-Noon


Berea
Join us at 9 for Sunday School for all ages. The adults will be in the Minor Prophet Haggai. We will also have Berea on Zoom.