MAY 09 2021
MOTHERS ARE LIFE-GIVERS
Various Texts / Pastor David VanAcker
When we decided to do both dedications and baptisms on Mother's Day, we also decided that we'd need to shorten the rest of the service, including the sermon. For that reason, this is meant to be a very simple sermon with two points. First, by God's design, mothers are physical life-givers. And second, also by God's design, mothers are spiritual life-givers. In this Sunday's sermon, I mean to root these two claims in God's Word and encourage the moms in this room to recommit to finding joy in bearing these fruits of motherhood. Let's pray that God would be pleased by my preaching, your listening, and our response.
The Live Stream
Click the Stream Now button to worship with us this week. And download the bulletin to follow along with the liturgy and song lyrics.
Stream the Service Live!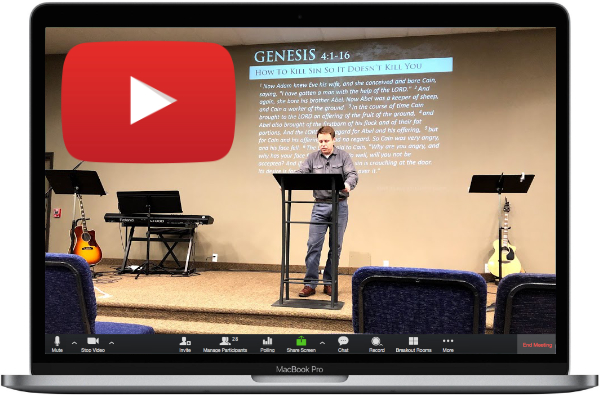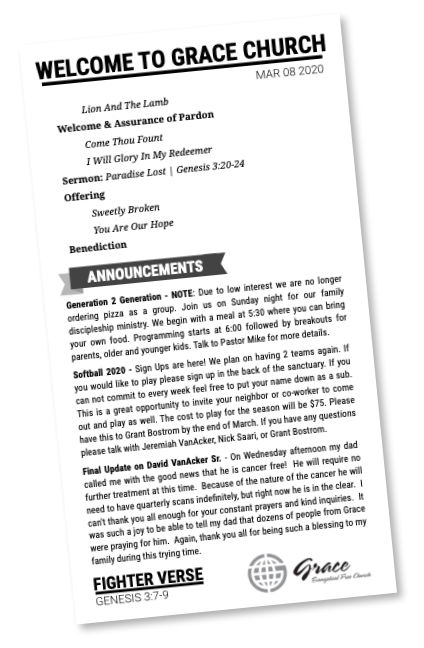 Memory Verse
Eph 4:26 Be angry and do not sin; do not let the sun go down on your anger.
Service Times
Prayer
8:45-9:00am

Berea/Sunday School
9:00-10 am

Worship Service
10:30am-Noon


Berea
Join us this Sunday at 9am as we dig into the scriptures. We have classes for all ages from the toddlers up to adults. The adults will continue through an overview of the New Testament by looking at the book of 1 Timothy. Next week we will have one of our missionaries share during Berea.