NOV 28 2021
Our God is Worthy / Prepare Him Room
Luke 1:5-17 / Pastor Dave VanAcker
5 In the days of Herod, king of Judea, there was a priest named Zechariah, of the division of Abijah. And he had a wife from the daughters of Aaron, and her name was Elizabeth. 6 And they were both righteous before God, walking blamelessly in all the commandments and statutes of the Lord. 7 But they had no child, because Elizabeth was barren, and both were advanced in years. 8 Now while he was serving as priest before God when his division was on duty, 9 according to the custom of the priesthood, he was chosen by lot to enter the temple of the Lord and burn incense. 10 And the whole multitude of the people were praying outside at the hour of incense. 11 And there appeared to him an angel of the Lord standing on the right side of the altar of incense. 12 And Zechariah was troubled when he saw him, and fear fell upon him. 13 But the angel said to him, "Do not be afraid, Zechariah, for your prayer has been heard, and your wife Elizabeth will bear you a son, and you shall call his name John. 14 And you will have joy and gladness, and many will rejoice at his birth, 15 for he will be great before the Lord. And he must not drink wine or strong drink, and he will be filled with the Holy Spirit, even from his mother's womb. 16 And he will turn many of the children of Israel to the Lord their God, 17 and he will go before him in the spirit and power of Elijah, to turn the hearts of the fathers to the children, and the disobedient to the wisdom of the just, to make ready for the Lord a people prepared."
This Sunday is the first Sunday of Advent. For the next four weeks Pastor Mike and I are going to preach through four different aspects of the worthiness of God in relation to the first and second coming of Jesus. This week, I'm going to preach specifically on the rightness of our preparation for the coming of Jesus. Before getting there, however, I want to help us consider what Advent is and isn't, why we might participate in it, and what our participation might look like. Please pray for us to treasure Christ such that celebrating His first coming, and preparing for His second, would be our great joy.
The Live Stream
Click the Stream Now button to worship with us this week. And download the bulletin to follow along with the liturgy and song lyrics.
Stream the Service Live!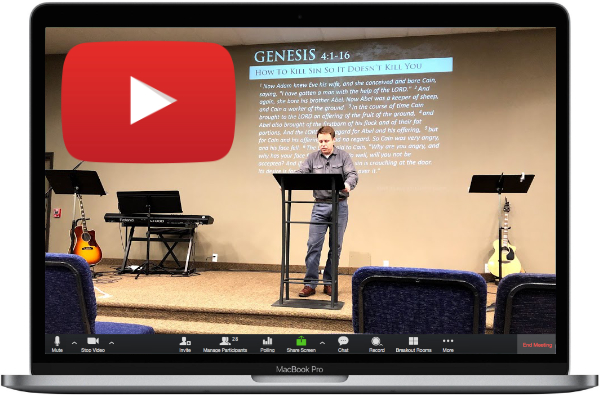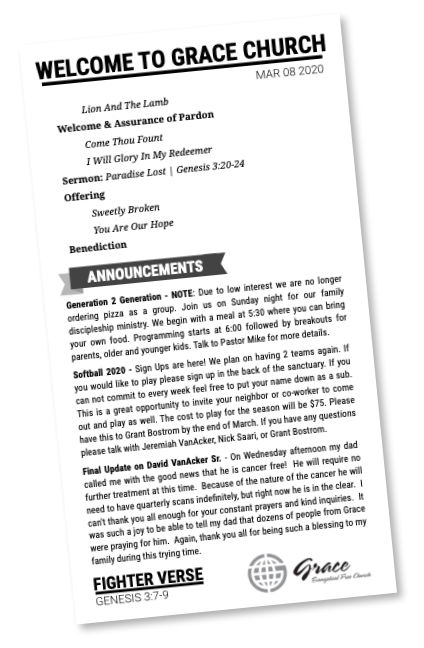 Service Order
    Welcome
    Exhortation
    Assurance of Pardon
    READING: Nicene Creed 
    Offering

    Sermon
    Benediction
Memory Verse
Psalm 125:1-2 Those who trust in the LORD are like Mount Zion, which cannot be moved, but abides forever. As the mountains surround Jerusalem, so the LORD surrounds His people , from this time forth and forevermore.
Service Times
Prayer
8:45-9:00am
Sunday School and Berea
9:00-10:00am
Worship Service
10:30am-Noon


Berea
Join us this Sunday at 9am as we dig into the scriptures. This week the adults will continue working through Bible Study Methods. This week we will look at how to apply a passage. Even if you have missed weeks or never attended Berea, please come and join us as we study God's Word together.